Canon MAXIFY GX5070 Wireless Ink Tank Business Printer for High Volume Document Printing
Designed for high volume printing at ultra-low running cost, this high-performance wireless business printer combines compactness and convenient maintenance, to meet the demands of small offices.
Print
ISO standard print speed (A4): up to 24.0 images per minute black / 15.5 images per minute colour
Wireless, Wired LAN, Mopria, AirPrint, Direct Wireless
Recommended monthly print volume: 300 to 2,500 prints
Features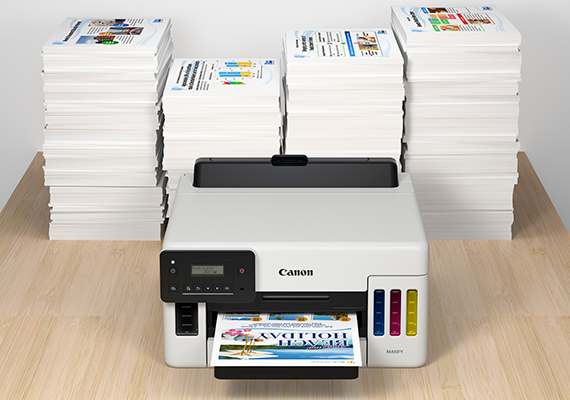 Ultra High Page Yield Ink Bottles
With ultra high page yield ink bottles that print up to 9,000 pages (B/W) and 21,000 pages (colour), perfect for heavy duty office printing without worry about ink costs!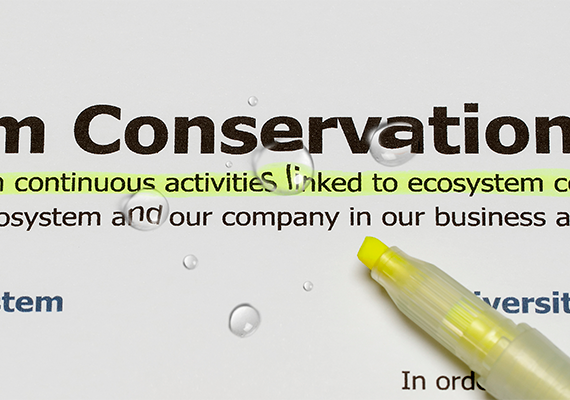 Pigment Ink for Richer Colours and Enhanced Print Permanance
The quick-drying pigment ink ensures high quality document printouts that resist fading and accidental exposure to water or moisture.
Note: Print may smear depending on paper and marker. It is recommended to wait about 5 minutes after printing.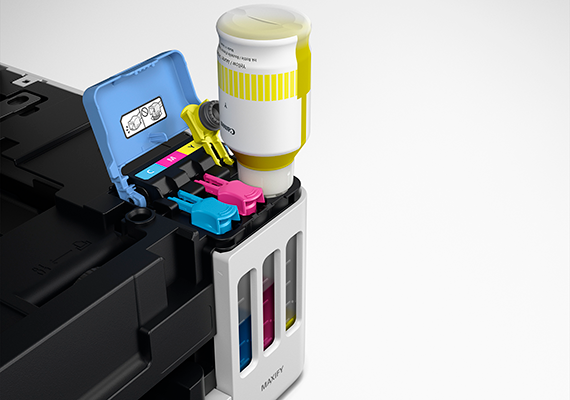 Spill-free, Hassle-free Ink Refilling
To prevent accidental mixing of coloured inks, each ink bottle tip is designed to fit only the specific colour tank. Ink refilling is a spill-free process, beginning automatically, and stopping when the ink tank is full.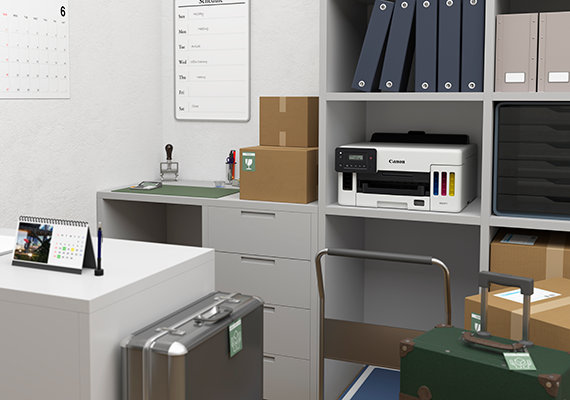 Space-saving Footprint with Front Paper Output Tray
The compact size and front paper output design allows the printer to easily fit into tight spaces, whether on a counter top, a reception desk or even on a shelf.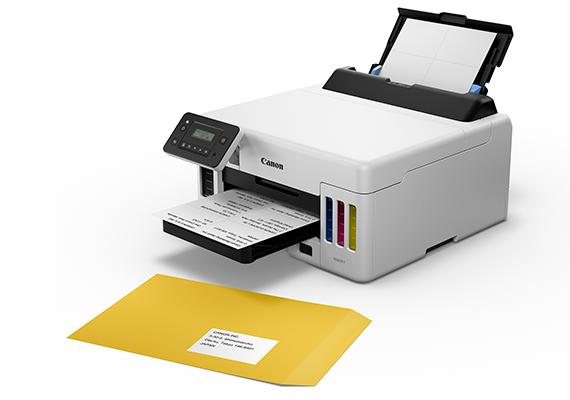 Supports Various Types of Media
Supports plain papers, glossy types and even thicker grooved-surfaced media. Perfect for banners (up to 1200cm), posters, labels, menus and more with its superb photo lab quality at an affordable printing cost.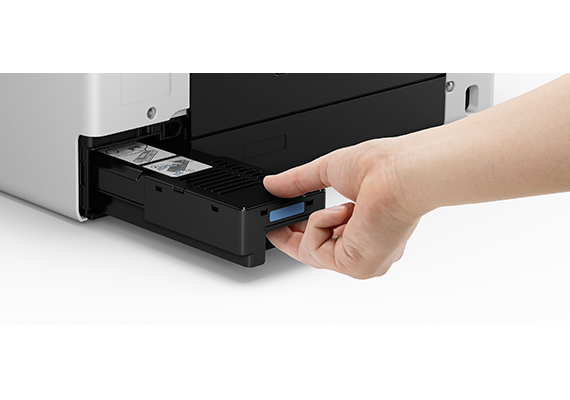 Fuss-free User Maintenance
Easily removable maintenance cartridge ensures minimum downtime and maximum productivity at all times.
SPECIFICATIONS
Print Head / Ink
Number of Nozzles
Total 4,352 nozzles
Ink Bottles
GI-76 (Pigment Black / Pigment Cyan / Pigment Magenta / Pigment Yellow)
MC-G01 (Maintenance Cartridge)
Maximum Printing Resolution
600 (horizontal)*1 x 1,200 (vertical) dpi
Print Speed

Based on ISO/IEC 24734
Click here for summary report
Click here for Document Print and Copy Speed Measurement Conditions

Document (ESAT/Simplex)
Approx. 24.0 images per minute (black) / 15.5 images per minute (colour)
Document (ESAT/Duplex)
Approx. 13.0 images per minute (black) / 10.0 images per minute (colour)
Document (FPOT Ready / Simplex)
Approx. 7s (black) / 8s (colour)
Printable Width
Up to 206 mm
Printable Area
Bordered Printing
#10 Envelope, DL Envelope, Envelopes
[C5, Monarch]:
Top/Bottom margin: 12.7 mm,
Left/Right margin: 5.6 mm10.16x15.24cm (4x6in), 12.7x17.78cm (5x7in), 17.78x25.4cm (7x10in), 20.32x25.4cm (8x10in):
Top margin: 3 mm, Bottom: 5 mm,
Left/Right: 3.4 mmSquare (127 x 127 mm (5 x 5in)):
Top/Bottom/Left/Right margin: 6 mm

Others:
Top/Bottom/Left/Right margin: 5 mm

Bordered Auto 2-Sided Printing
Top/Bottom/Left/Right margin: 5 mm
Supported Media
Rear Tray
Plain Paper (64 - 105 g/m²)
Photo Paper Pro Luster (LU-101)
Photo Paper Plus Glossy II (PP-201)
Matte Photo Paper (MP-101)
Double-Sided Matte Paper (MP-101D)
Glossy Photo Paper "Everyday Use" (GP-508)
High Resolution Paper (HR-101N)
Photo Paper Plus Semi-Gloss (SG-201)
Photo Stickers (PS-108/PS-208/PS-808)
Removable Photo Stickers (PS-308R)
Magnetic Photo Paper (PS-508)
Light Fabric Iron-On Transfers (LF-101)
Envelope
Cassette
Plain Paper (64 - 105 g/m²)
Paper Size
Rear Tray
A4, A5, A6, B5, LTR, LGL, B-Oficio, M-Oficio, Foolscap, FS, Executive, Envelope [#10, DL, C5, Monarch], 10.16x15.24cm (4x6in), 12.7x17.78cm (5x7in), 17.78x25.4cm (7x10in), 20.32x25.4cm (8x10in),
Square 127 x 127 mm (5 x 5in)[Custom Size]
Width 89 - 216 mm, Length 127 - 1,200 mm
Cassette
A4, A5, B5, LTR

[Custom Size]
Width 148 - 216 mm, Length 210 - 297 mm

Paper Handling (Maximum Number)
Rear Tray
Plain Paper (A4/LTR, 64 g/m²): 100
High Resolution Paper (HR-101N): 80Photo Paper Pro Luster (LU-101, 10.16x15.24cm (4 x 6in)): 20
Photo Paper Plus Glossy II (PP-201, 10.16x15.24cm (4 x 6in)): 20
Matte Photo Paper (MP-101, 10.16x15.24cm (4 x 6in)): 20
Double-Sided Matte Paper (MP-101D, 10.16x15.24cm (4 x 6in)): 20
Glossy Photo Paper "Everyday Use"
(GP-508, 10.16x15.24cm (4 x 6in)): 20
Photo Paper Plus Semi-Gloss (SG-201, 10.16x15.24cm (4 x 6in)): 20Photo Stickers (PS-108/PS-208/PS-808): 1
Removable Photo Stickers (PS-308R): 1
Magnetic Photo Paper (PS-508): 1
Cassette
Plain Paper (A4/LTR, 64 g/m²): 250
Support Media for Auto 2-Sided Printing
Type
Plain Paper
Size
A4, LTR
Paper Weight
Rear Tray
Plain Paper: 64 - 105 g/m²)
Canon Paper: Max. paper weight,
approx. 275 g/m²
(Photo Paper Plus Glossy II, PP-201)
Cassette
Plain Paper: 64 - 105 g/m²
Ink End Sensor
Electrode type and dot count type combined
Print Head Alignment
Auto / Manual
Protocol
SNMP, HTTP, TCP/IP (IPv4/IPv6)
Wired LAN
Network Type
IEEE802.3u (100BASE-TX) / IEEE802.3 (10BASE-T)
Data Rate
100 Mbps / 10 Mbps (auto switchable)
Wireless LAN
Network Type
IEEE802.11b/g/n
2.4 GHz Channel: 1 - 11
US/TW/LTN/BR/CAN
2.4 GHz Channel: 1 - 13
KR/EUR/AU/ASA/CN/EMBU
Security
WPA-PSK (TKIP / AES)
WPA2-PSK (TKIP / AES)
WPA-EAP (AES)*3
WPA2-EAP (AES)*3
Direct Connection (Wireless LAN)
Available
AirPrint
Available
Mopria
Available
Canon Print Service
(for Android)
Available
MAXIFY Cloud Link
(from smartphone/tablet)
Available
Canon PRINT Inkjet/SELPHY
(for iOS/for Android)
Available
System Requirements
Windows 10 / 8.1 / 7 SP1
(operation can only be guaranteed on a PC with a pre-installed Windows 7 or later.)macOS 10.13.6 ~ 11Chrome OS
Operation Panel
Display
5.08cm LCD Display
Language
32 Languages Selectable: Japanese, English (mm & inch), French, German, Italian, Spanish, Portuguese, Dutch, Danish, Norwegian, Swedish, Finnish, Greek, Polish, Czech, Russian, Hungarian, Slovene, Turkish, Simplified Chinese, Traditional Chinese, Korean, Indonesian, Slovakian, Estonian, Latvian, Lithuanian, Ukrainian, Romanian, Bulgarian, Croatian, Vietnamese
Interface
USB 2.0
Operating Environment
Temperature
5 - 35°C
Humidity
10 - 90% RH (no dew condensation)
Recommended Environment
Temperature
15 - 30°C
Humidity
10 - 80% RH (no dew condensation)
Storage Environment
Temperature
0 - 40°C
Humidity
5 - 95% RH (no dew condensation)
Quiet Mode
Available
Acoustic Noise (PC Print) (Approx.)
Plain Paper (A4, B/W)*7
49.0 dB(A)
Power
AC 100 - 240 V, 50/60 Hz
Power Consumption (Approx.)
OFF
0.2 W
Standby
USB connection to PC
0.8 W
Printing
USB connection to PC
20 W
Duty Cycle
Up to 45 000 prints/month
Dimension (WxDxH) (Approx.)
Factory Configuration
399 x 416 x 238 mm
Output Extended
399 x 639 x 332 mm
Weight (Approx.)
9.0 kg
Plain Paper (A4 pages)
(ISO/IEC 24712 test file)
Standard:
GI-76 PGBK: 6,000
GI-76 PG C/M/Y: 14,000Economy:
GI-76 PGBK: 9,000
GI-76 PG C/M/Y: 21,000